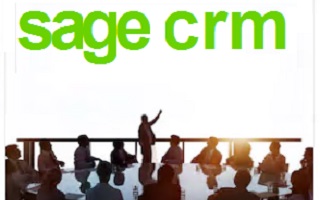 Sage CRM
SageCRM for Sage Accpac ERP is an easy to use, fast to deploy, feature-rich CRM solution providing enterprise-wide access to vital customer information—anytime, anywhere. With SageCRM for Sage Accpac ERP, you can better manage your business by integrating field sales, internal sales, customer care, and marketing information.
Enhance your business relationship with more value added features in SageCRM :
Sale Force Automation
Take complete control of your sales pipeline by empowering sales teams to effectively manage, forecast and report on all phases of the sales cycle.
Marketing Automation
Track the ROI of your marketing programs by automating, tracking and analyzing every marketing campaign, from one-time e-mail communications to multi-faceted marketing programs.

Customer Care Automation
Make the most of every customer interaction by ensuring customer satisfaction and even allowing your customers to help themselves
Access and Synchronization Options
–

Microsoft Outlook integration


–

Offline synchronization


–

Automated workflow


–

Flexible deployment options


–

Web & mobile access


–

Easy to deploy & maintain


–

Configurable/customizable


–

Computer telephony integration
For more information or product demo, please call us at +65 6275-6922.
To know more of this product, contact us