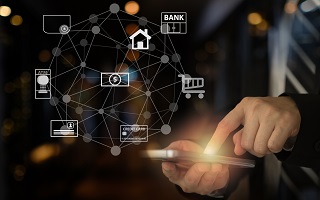 Bank GIRO Interface
Bank GIRO Interface is implemented strategy for managing a company's GIRO Payment reports with Banks. It has feature that will help you work faster and more efficiently.
GIRO Bank Interface @ a Glance.
It's a streamlined system designed to eliminate errors and duplication of work. It has features that will help you work faster and more efficiently. This system's easier to use, more reliable with features that will help you in achieving your paperless transaction more than ever.
#1 Easier to Use
Navigating around the program is easier than others, such as single-clicking buttons to open and saving of data, it cuts through the paperwork and the problems associated with a repetitive activity by providing an intuitive workflow and a user-friendly Graphical User Interface (GUI). This guarantees simplicity of use and quick adoption by the users.
#2 Accurate Data
User rely on information gathered directly from the client, it is essential that these facts are precise and this can be done through direct input of data to the computer to do away with mistakes.
#3 Simultaneous to access client data
Multiple users can access the client's data simultaneously from different computers.
#4 Always up to date
With the electronic record integrated, all data is immediately available to all users as soon as the data is entered into the computer. This eliminates the problems associated with several users, each keeping a small portion of a data and transferring these paper-based records back and forth as they progress.
To know more of this product, contact us