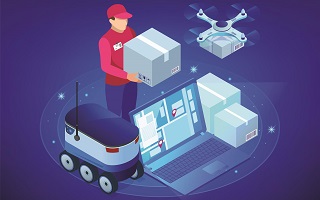 Web Order Taking System
A web-based Order Taking System. Salesman station in the shop can able to key-in Sales order online regardless of where is the shop located. When customer walk-in to the shop and buy an item, the salesman can select if it is Cash and Carry or for Delivery or Cash on Delivery. The salesman can check the item availability not only on his premise but also other shop and warehouse.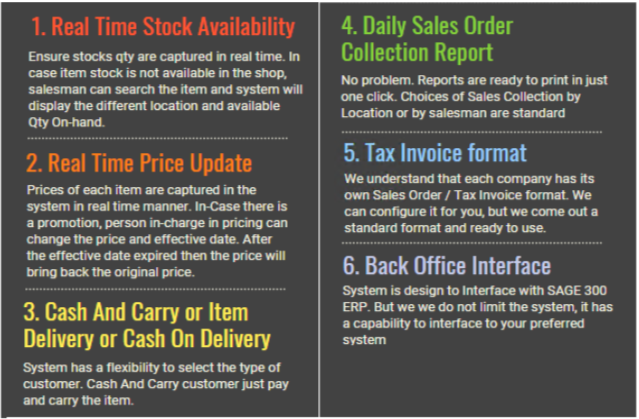 Other Features:
• Interface to SAGE 300 ERP
• Choices of Cash & Carry or For Delivery Or Cash On Delivery
• Real-time inventory availability information on multisite
• Prices fetch in SAGE 300 ERP in real time
• Discount is either at the header or per item
• Multi Payment Mode (any combination, eg Cash, Nets, Credit Cards, Vouchers, etc.)
• Sales Collection Summary Reports
• Per Location
• Per Salesman
• Audit Trails
• For security, In order for the salesman to access the Web Order Taking System the desktop on the shop must be registered by the admin. This will avoid any people access the system anywhere anytime.
To know more of this product, contact us